And some more parallel language editions of the Book of Mormon:
Amharic–English
Armenian–English
Simplified Chinese–English
Hindi–English
Japanese–English
Khmer–English
Latvian–English
Lingala–English
Lithuanian–English
Malagasy–English
Maori–English
Mongolian–English
Myanmar–English
Persian–English
Samoan–English
Slovak–English
Slovenian–English
Tahitian–English
Tamil–English
Telugu–English
Tongan–English
Turkish–English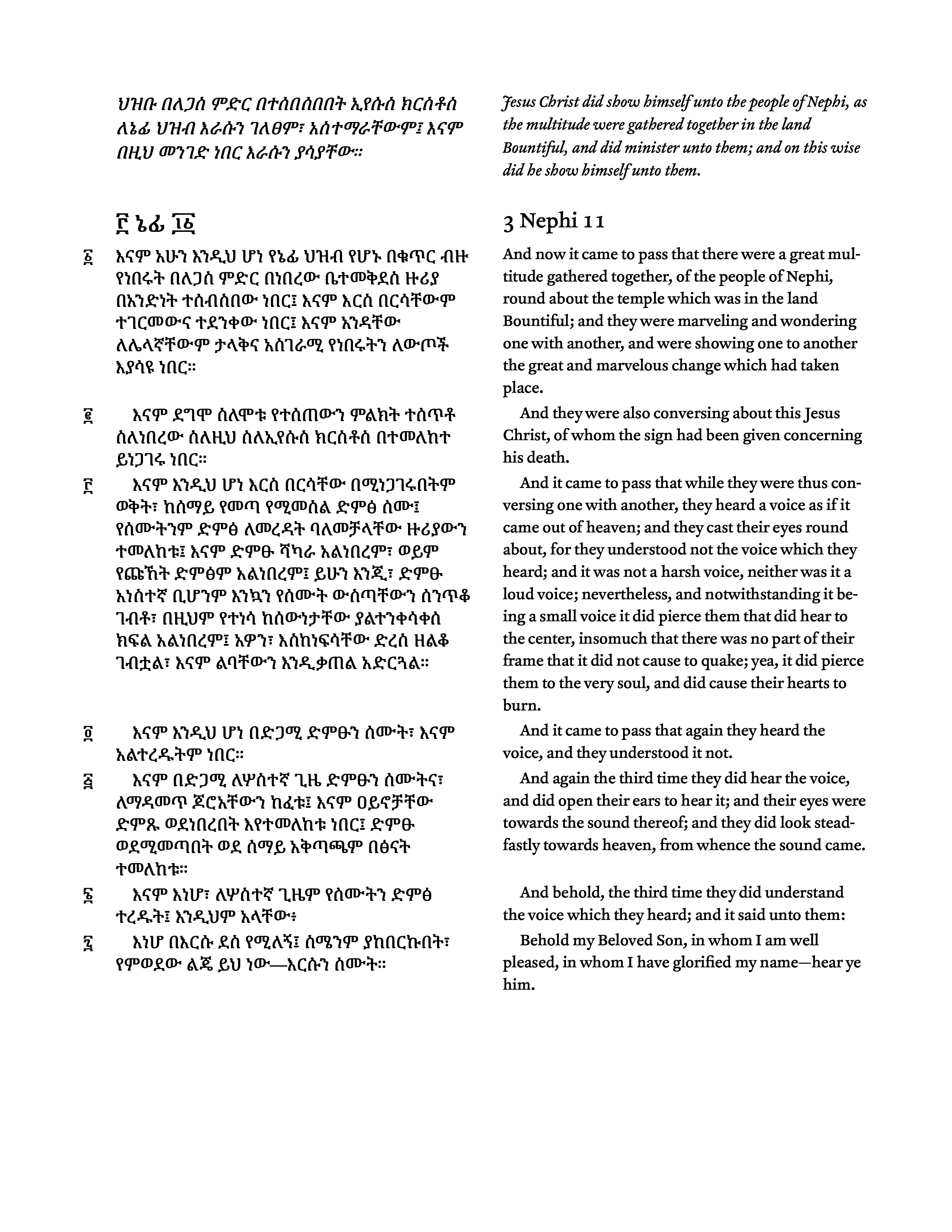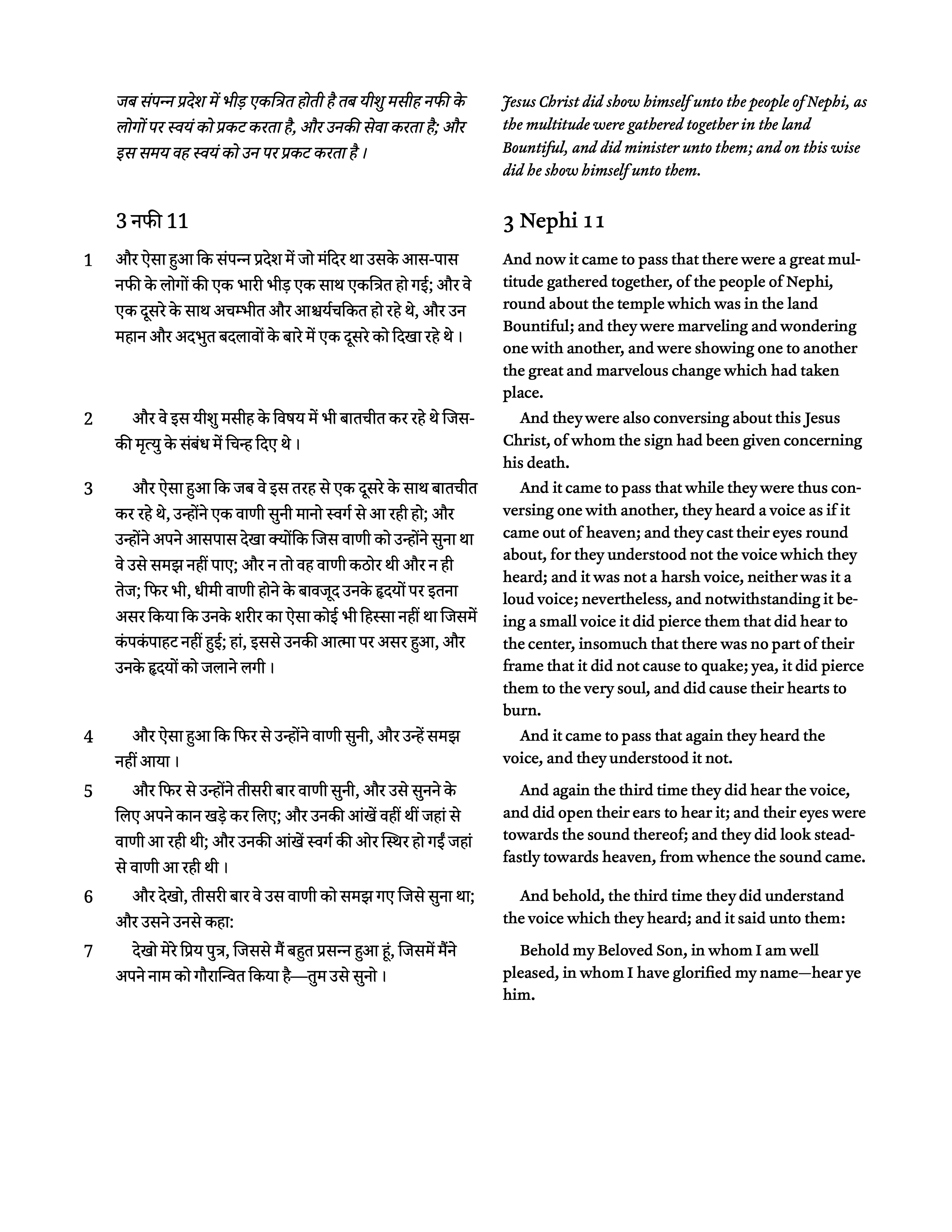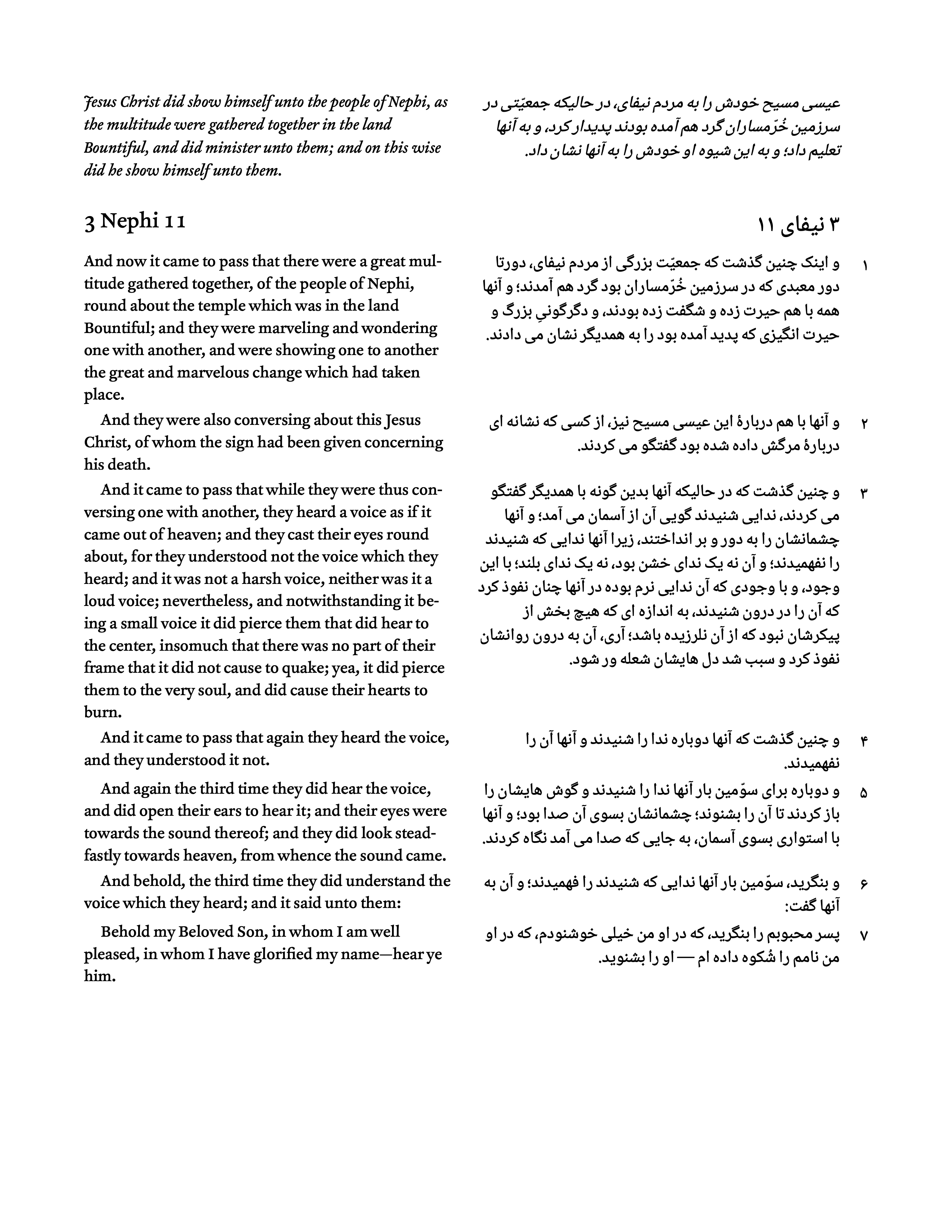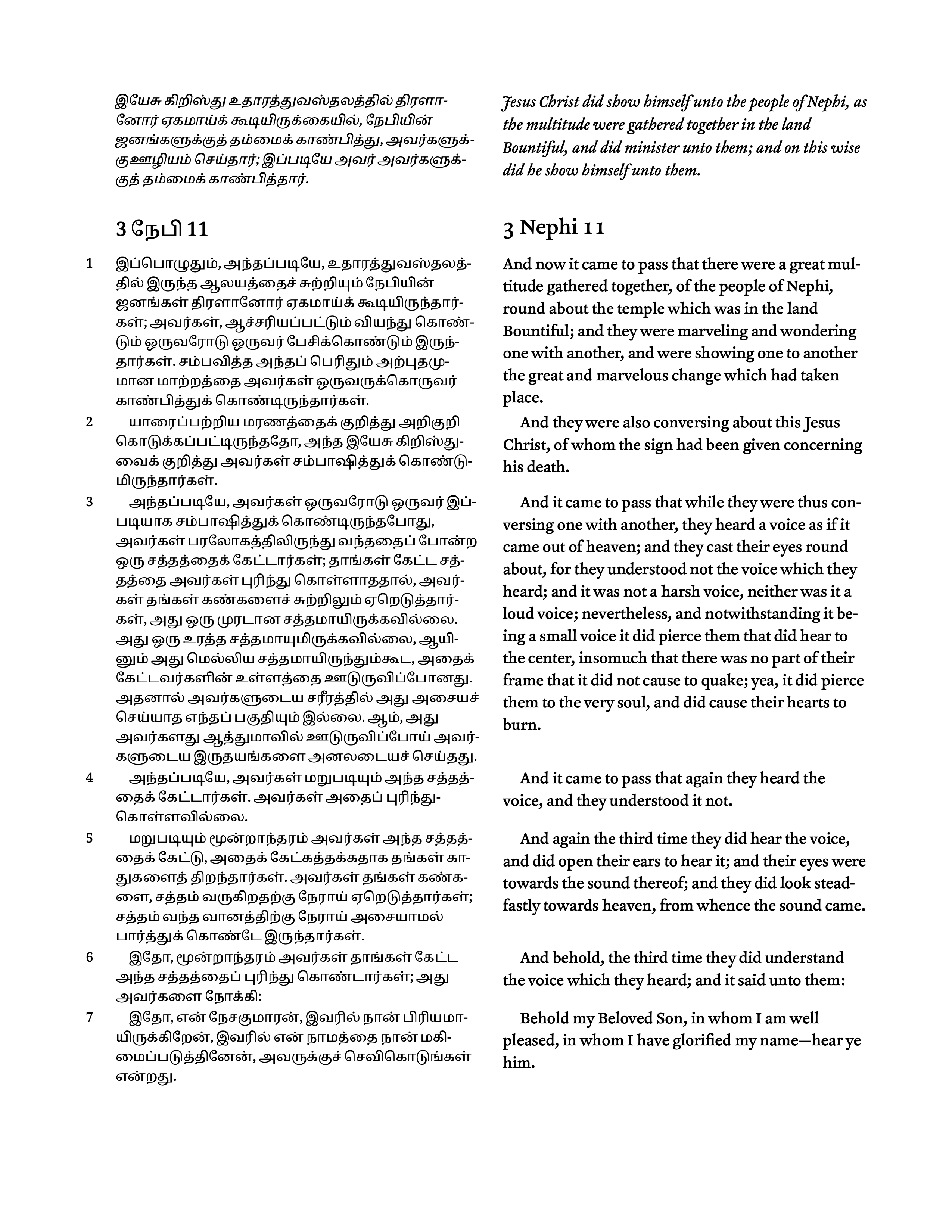 I think my favorite is the Persian.
Also, I made a traditional Chinese version as well, but Firefox hangs when I try to print it. It's the only language that happened with. Haven't been able to figure it out yet.
---