Welcome to Prints volume 1, issue 10.
Table of contents: Reading • Making • Links • Thoughts
After this issue, I'm going to split Prints up and go back to more of a normal blog format. I'll still be posting the same content, just not consolidated into a single issue. (Though I do look forward to using the issue format again for something in the future.)
Reading
Recent nonfiction reads
Saints, volume 2. This took me a year or so, reading just on Sundays and only a few pages at a time. (I wanted to take it slow so that I'd finish around the time the third volume came out.) Loved it. Great series. Can't wait to see how it ends!
The End Is Always Near, by Dan Carlin. I'm not a podcast person and haven't listened to Hardcore History, but a couple people recommended this to me. Really liked it. This is the kind of thing I think about frequently. Also, the pandemic part was bittersweet (okay, mostly bitter) reading in light of Covid. (The book was published in October 2019.) That said, while Covid is certainly awful, I'm glad it's not as graphic as some of the other plagues humanity has experienced.
Scotland's Merlin, by Tim Clarkson. A look at the historical evidence for Merlin being from Scotland instead of Wales. (Spoiler alert: there's fairly little evidence for anything at all from the sixth century A.D.) Enjoyed it, even if it felt occasionally repetitive. Also, did you know there's a Myrddin programming language?
Recent fiction reads:
Vita Nostra, by Marina and Sergey Dyachenko. Another weird, mind-bending novel, this one in a Russian magic college of sorts. I think I liked it, maybe? (Though I wouldn't say it was among my favorite magic school novels.) Sergey died two days ago, by the way.
Zodiac, by Neal Stephenson. Some parts I could do without, but Stephenson's writing really clicks with me. Looking forward to reading the rest of his books (even if most of them are on the long end).
Books acquired since last issue
City of Bones — Martha Wells
The Puzzler: One Man's Quest to Solve the Most Baffling Puzzles Ever, from Crosswords to Jigsaws to the Meaning of Life — A.J. Jacobs
El Norte: The Epic and Forgotten Story of Hispanic North America — Carrie Gibson
Reign & Ruin — J. D. Evans
The Atlas Six — Olivie Blake
Random Family: Love, Drugs, Trouble, and Coming of Age in the Bronx — Adrian Nicole LeBlanc
Natasha's Dance: A Cultural History of Russia — Orlando Figes
The First Salute: A View of the American Revolution — Barbara W. Tuchman
Dark Banquet: Blood and the Curious Lives of Blood-Feeding Creatures — Bill Schutt
Montaigne — Stefan Zweig
The Victorian Internet: The Remarkable Story of the Telegraph and the Nineteenth Century's On-line Pioneers — Tom Standage
Empire of Cotton: A Global History — Sven Beckert
Astounding: John W. Campbell, Isaac Asimov, Robert A. Heinlein, L. Ron Hubbard, and the Golden Age of Science Fiction — Alec Nevala-Lee
The Bin Ladens: An Arabian Family in the American Century — Steve Coll
Young Stalin — Simon Sebag Montefiore
Six Months in 1945: FDR, Stalin, Churchill, and Truman—from World War to Cold War — Michael Dobbs
Rest: Why You Get More Done When You Work Less — Alex Soojung-Kim Pang
How Adam Smith Can Change Your Life: An Unexpected Guide to Human Nature and Happiness — Russell D. Roberts
The Ghost: The Secret Life of CIA Spymaster James Jesus Angleton — Jefferson Morley
The Last Nomad: Coming of Age in the Somali Desert — Shugri Said Salh
The Business of Tomorrow: The Visionary Life of Harry Guggenheim: From Aviation and Rocketry to the Creation of an Art Dynasty — Dirk Smillie
Twisted: The Tangled History of Black Hair Culture — Emma Dabiri
Here Is Real Magic: A Magician's Search for Wonder in the Modern World — Nate Staniforth
On Assignment: Memoir of a National Geographic Filmmaker — James R. Larison
Cage of Souls — Adrian Tchaikovsky
The Devil You Know — K. J. Parker
The Last Witness — K. J. Parker
Miracles — C. S. Lewis
The Man Burned by Winter — Pete Zacharias
Knights of Spain, Warriors of the Sun: Hernando de Soto and the South's Ancient Chiefdoms — Charles Hudson
Seasonal Fears — Seanan McGuire
Sources of the River: Tracking David Thompson Across North America — Jack Nisbet
Making
Releases
New story: "A Past Not Yet Forgotten." This is the Retzi story I've mentioned before. Fantasy, about ten pages long. The form is a little experimental — for me, anyway.
And we have more art, this time a handful of illusions and a Blender piece. (Sidenote: for my non-religious art, I've decided to only post it here and not to Instagram or Facebook anymore.)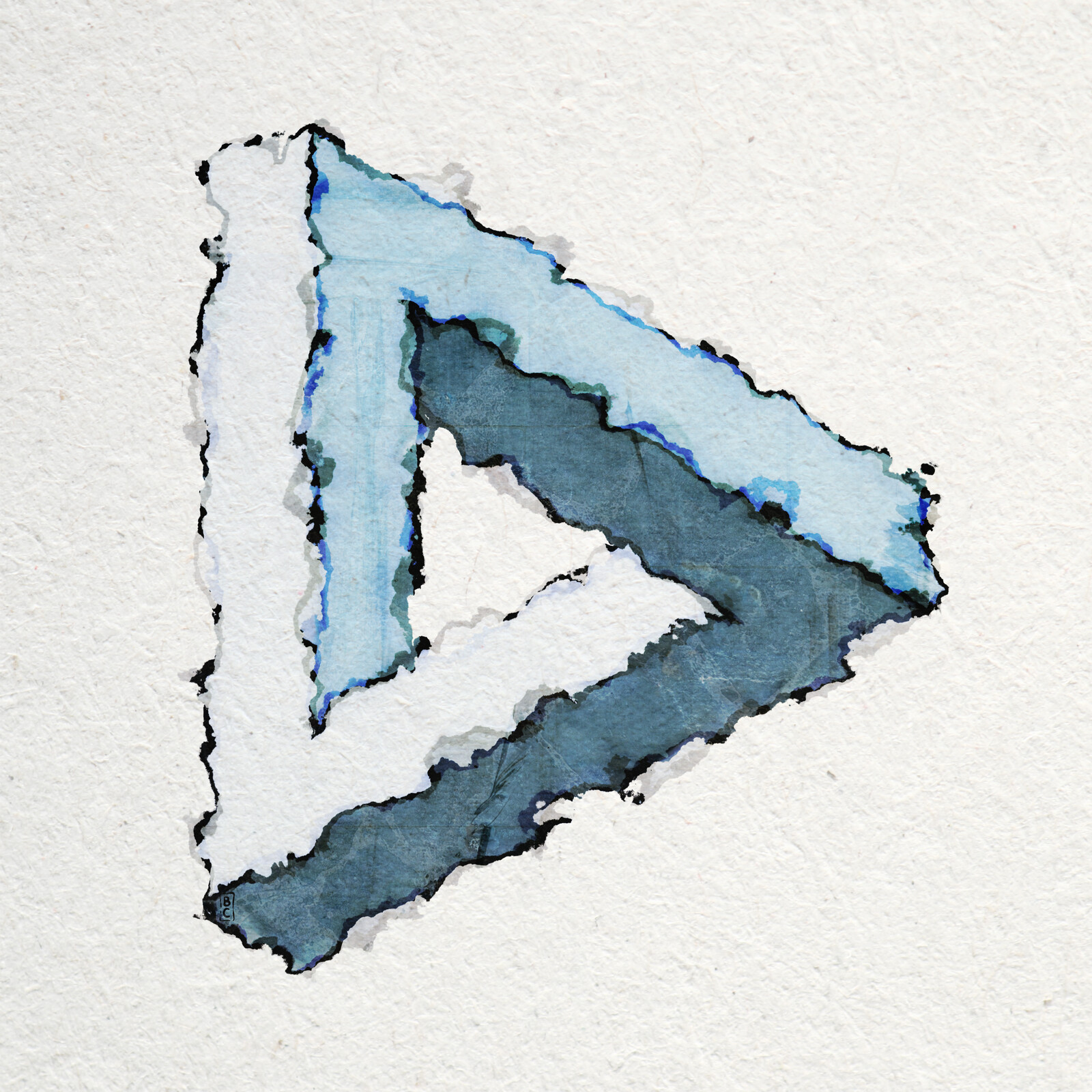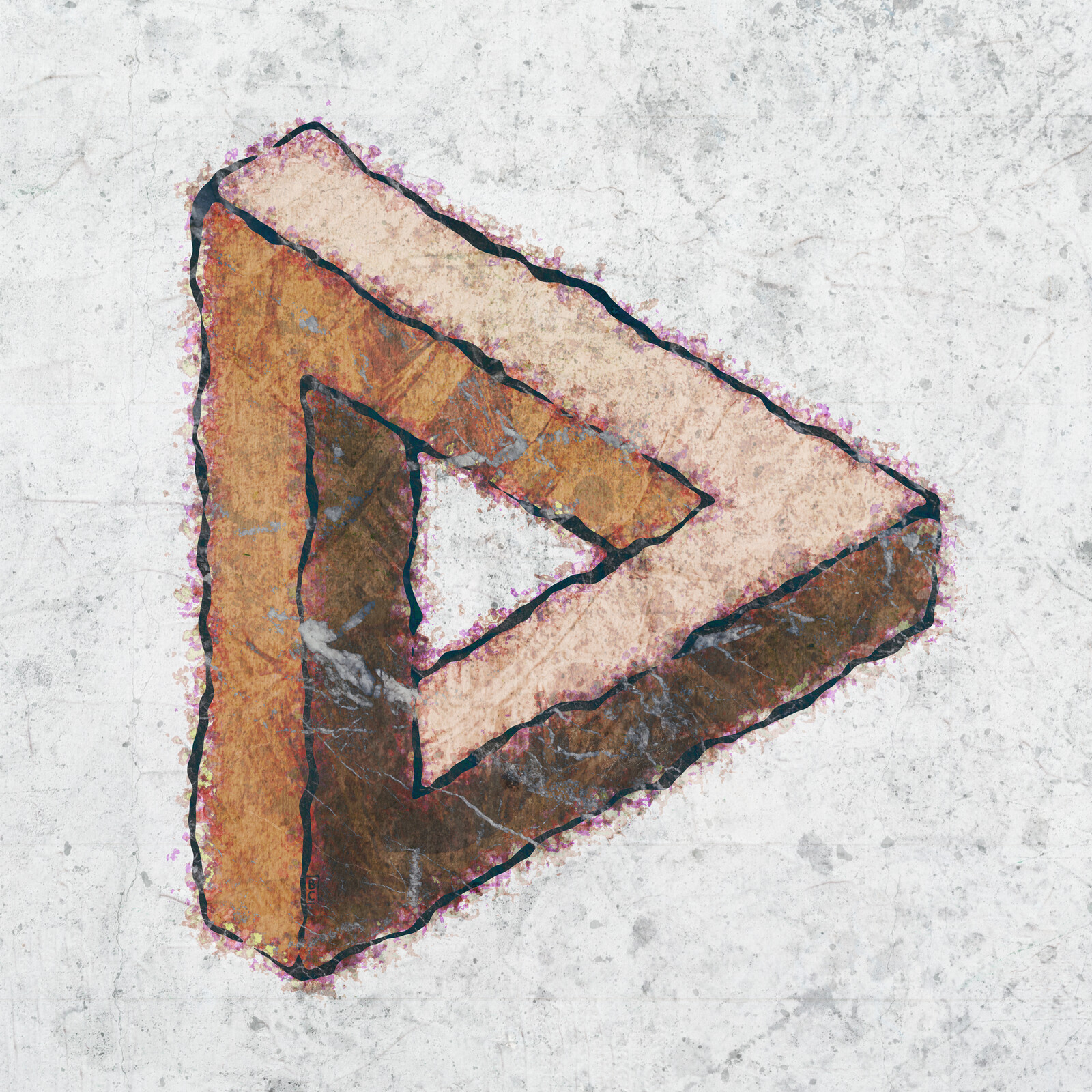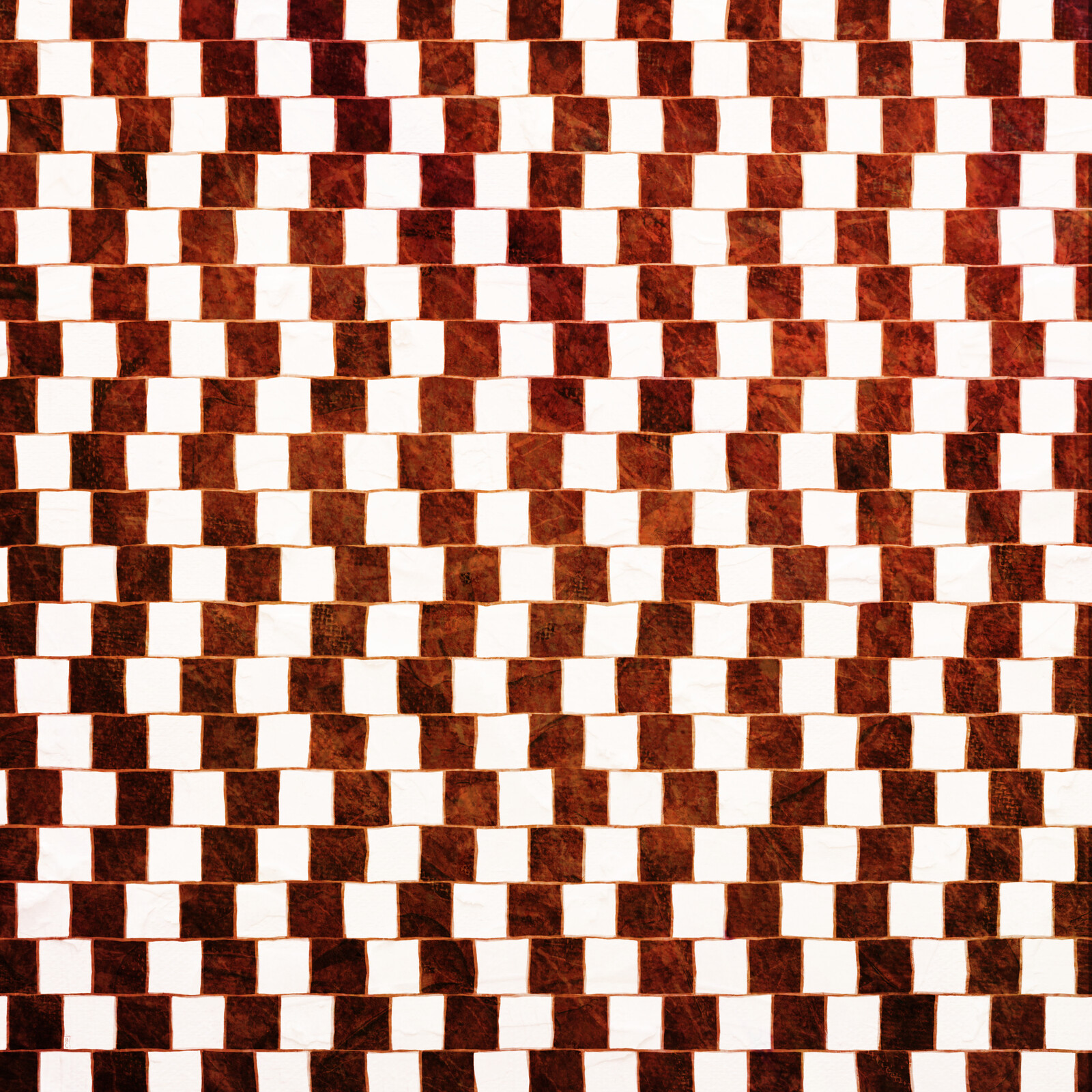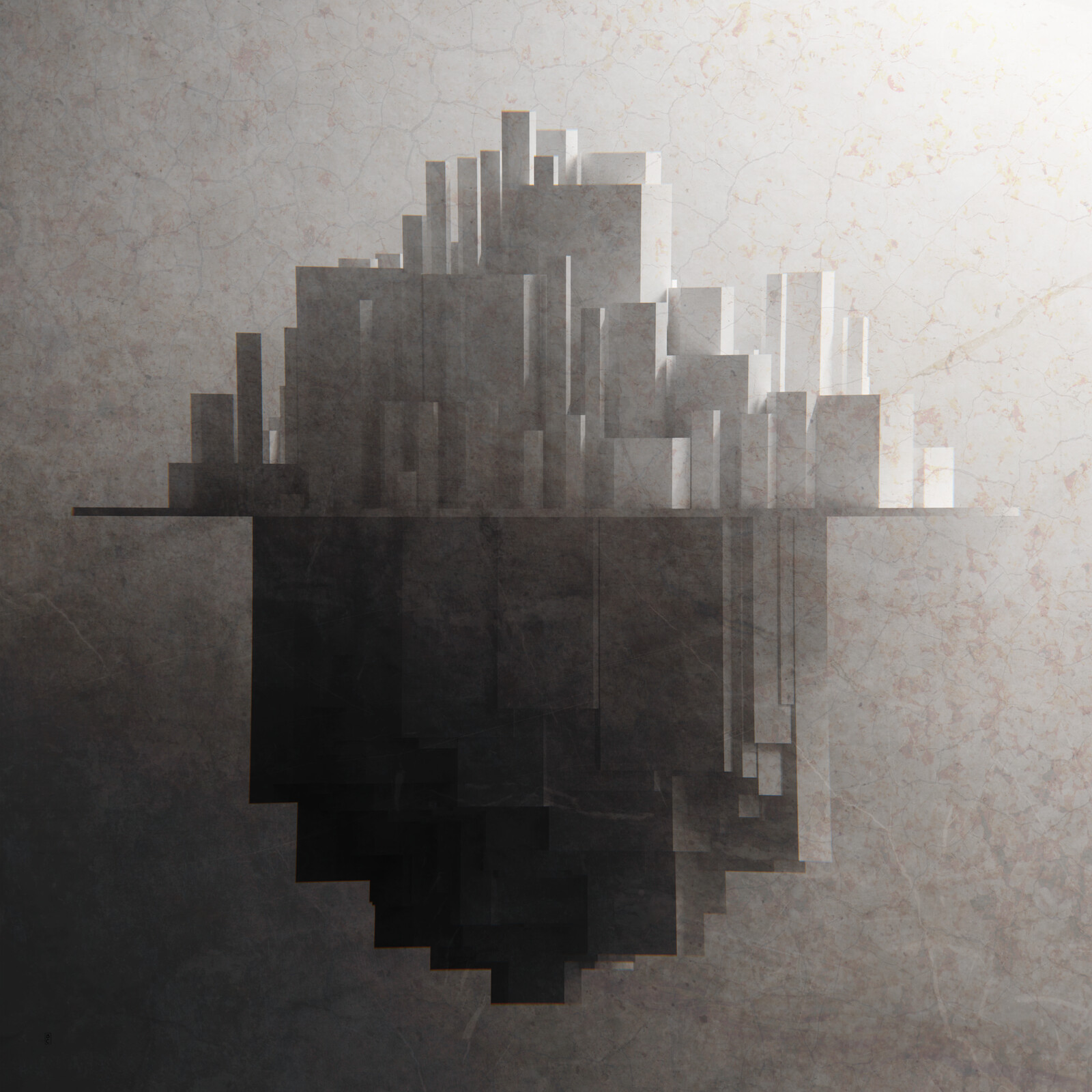 Current projects
Dagh (working title): Another fantasy story. I originally started writing this five or six years ago, but this iteration only shares a couple characters' names. The outline is done and I have four pages written.
Religious art: Feeling blocked at the moment.
I'm figuring things out re: other projects. My back and neck haven't been great lately, and I've still been dealing with eyestrain issues and resultant headaches. (I want to draw, for example, but my neck issues have made that prohibitively painful.) This may end up being a season mostly for writing and reading, since those are comparatively painless at the moment.
Links
Kat Flint's linocuts. Love watching these.
Matt Kirkland's Dracula Daily. I admittedly unsubscribed after a few days because I wanted to get to inbox zero, but it's a great idea.
Frank Force's City in a Bottle. 3D renderer in JS in a tweet. Crazy.
PowerPoint karaoke. Heard of this for the first time. Sounds fun.
Extreme ironing. Humans are fascinating creatures.
Art Garfunkel's reading list. He also has a list of his favorite books.
Matthew Butterick on the typography of the leaked Supreme Court PDF. Loved this.
Google on Noto Emoji, a new black-and-white emoji font. Much more my style.
William Kennedy in defense of the SPA. Ha.
Drew DeVault on his new Hare programming language. With how often I reference systems programming languages, I probably should actually do some systems programming sometime.
Dave Rupert on Steven Frank's Gopher post. Ah, Gopher. Nostalgia! I still have a thing for old Internet protocols.
Tim Brown on CSS forces. Interesting idea.
Bartosz Ciechanowski on how mechanical watches are built. Loved this.
Tom Critchlow on increasing the surface area of blogging. My gut is telling me there are really interesting things still to be done with RSS and OPML.
Ton Zijlstra on OPML and federated bookshelves. I'm thinking about maybe making an OPML version of my reading page.
Patrick Tanguay on personal feeds. I would love better versions of this.
Tom Critchlow on triple-entry blogging. I still need to move my site over to a fully static site. (It used to be. I've gone back and forth over the years.)
Thoughts
Found last week that I've been pronouncing ophthalmologist wrong all my life, by saying "opp" at the beginning instead of "off."
The live view in Find My [Friends; leaving it objectless makes my brain sad] in iOS 15 feels like magic. I somehow hadn't heard about it when it came out and ended up accidentally discovering it when my wife upgraded her phone recently. We're living in the future. (Though I've been reading This Changes Everything lately and I don't know if the future is worth the cost we're paying for it.)
We've started watching Old Enough on Netflix and it's adorable.
---