Another entry in the neverending series talking about my personal productivity tools.
Momentum is my daily goal app, for keeping a goal chain/streak going. It's a Python app running Django. The name comes from the momentum that a long streak gives.
Overview
Goals can be either binary flags (whether I did it that day or not) or timed (in which case Momentum keeps track of the time spent). The default mode is focus mode, which shows only the top unfinished goal at a time and looks like this (with dummy data):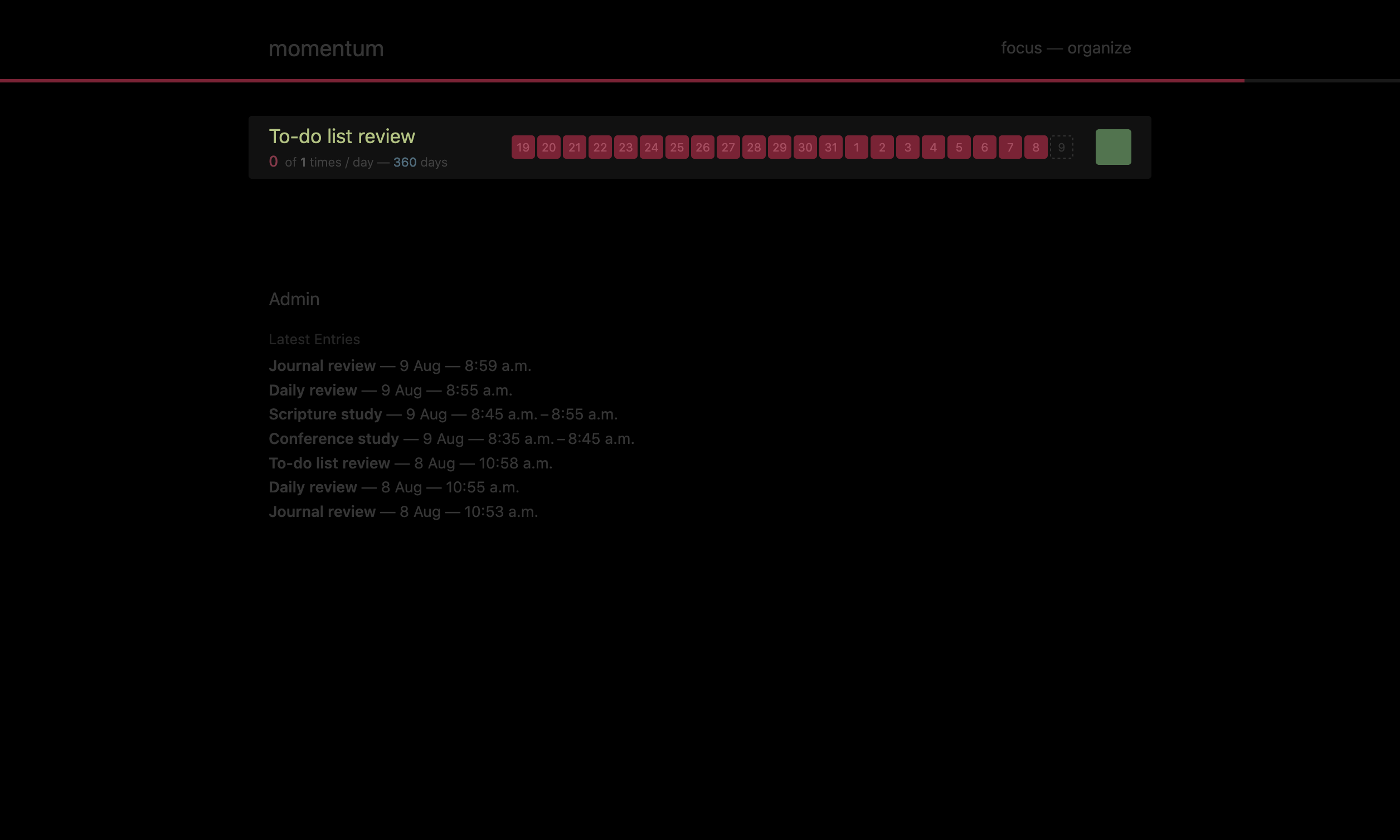 The thin red line along the top is a progress bar showing how close I am to finishing my Momentum goals for the day. The red boxes show the last few weeks of the streak, the green box at the right is the button for saying I've completed that goal for the day, and the blue text under the goal name shows how long the total streak is.
When focus mode is off, it looks like this: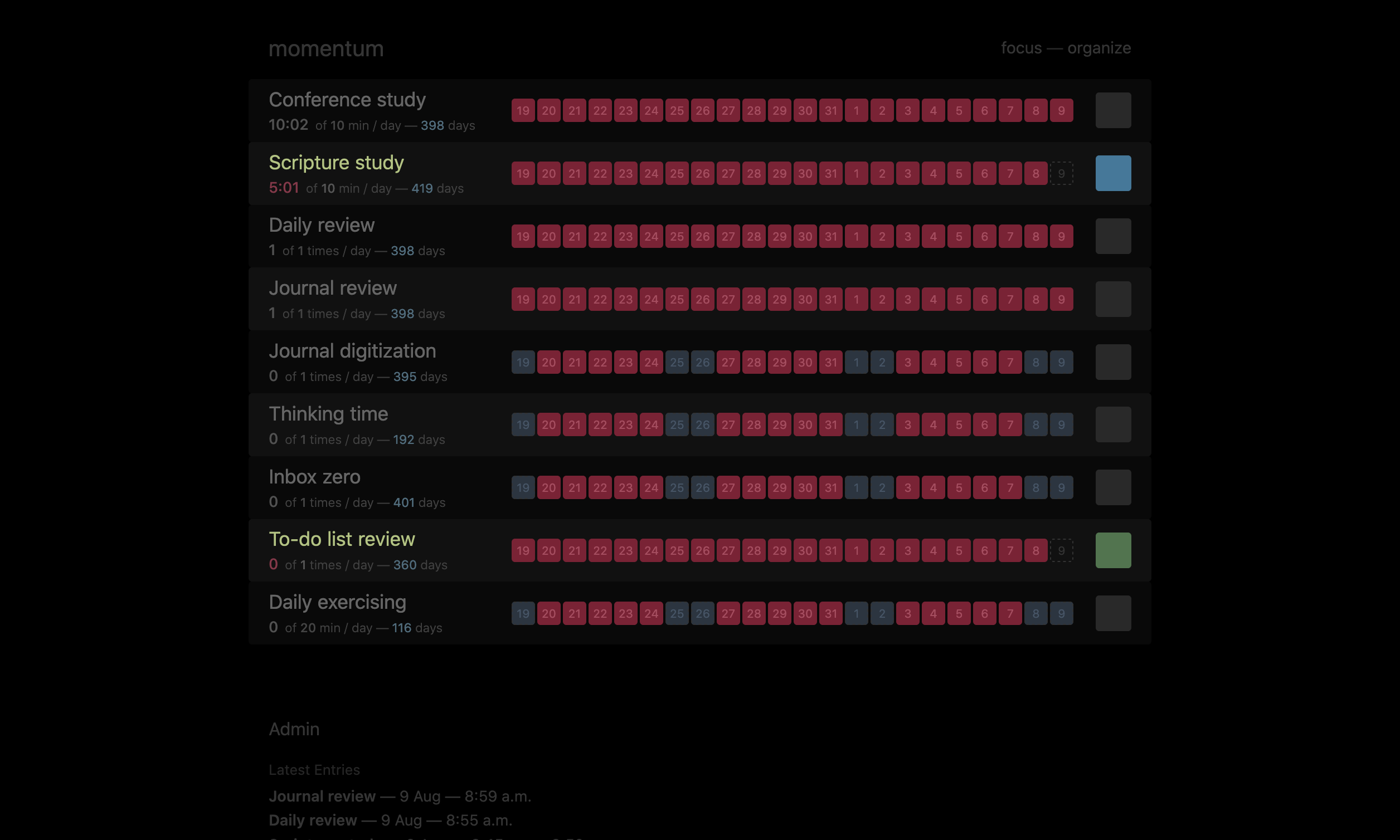 You can see a partially completed timed goal along with a binary goal. Momentum also supports ignoring goals for Saturdays and/or Sundays (the gray boxes among the red), which I use for things I don't usually do on the weekends.
When the timer on a goal is running, the favicon changes and the page looks like this, with the pink box at right showing the elapsed time for the current session:
(The idea with the timer is that it may take multiple sessions spread throughout the day to meet the daily goal, by the way — if I wanted to make sure I spend an hour writing each day but don't usually have time to do it all in one block, for example.)
How I use Momentum
On my laptop, I have Momentum open in Firefox as a pinned tab. On my phone, I have it saved to my homescreen as a PWA.
I use Momentum every day for my morning routine, primarily on my phone. The goals I put into it (as opposed to just adding things to my to-do list in Liszt) are things I want to do each day and, to some degree, are things I might not do if I didn't have a streak pushing me forward (thus "Momentum").
The future
I'm happy with the app as it is, but I've been thinking about merging it into Liszt, since goals like these are fundamentally to-do items. (Every morning Liszt already automatically adds all the items in my ::streak list to my ::today list, so that I can work off my to-do list without necessarily having to go back to Momentum as much.)
Giving Liszt items the ability to be timed is already in place with belt mode, so I'd just need to add the ability to keep track of both partially finished goals and total streaks. Seems worthwhile.
---