Lives of the Noble Greeks and Romans
About
From the translation of Plutarch's Lives by Aubrey Stewart and George Long. Each biography will be in its own volume. Typeset in Lfa Aluminia.
If you find any errors that need to be fixed, please email me.
Source files
If you want to make books like this, the HTML/CSS source files (zip) for Life of Theseus are available for free download.
What it looks like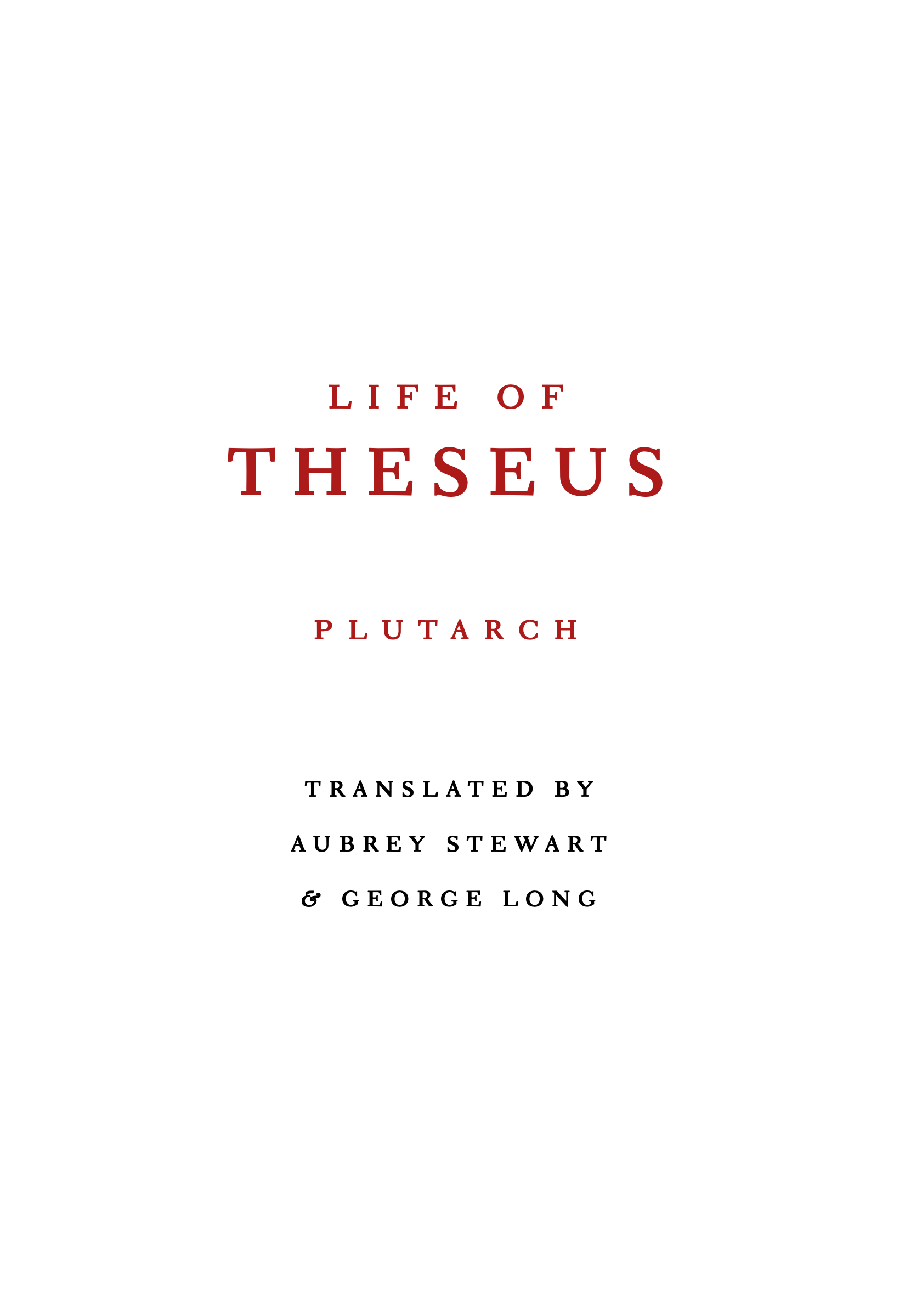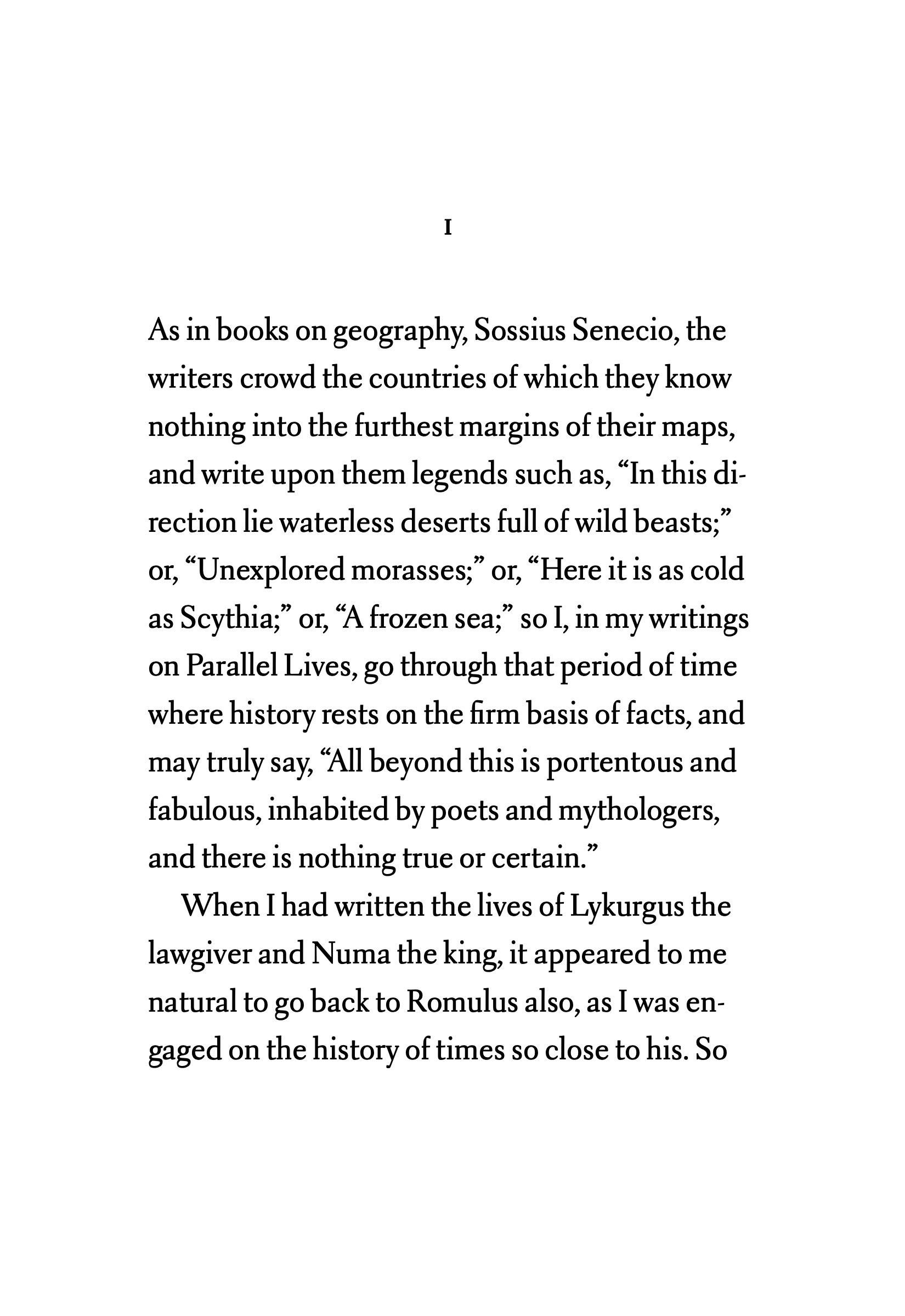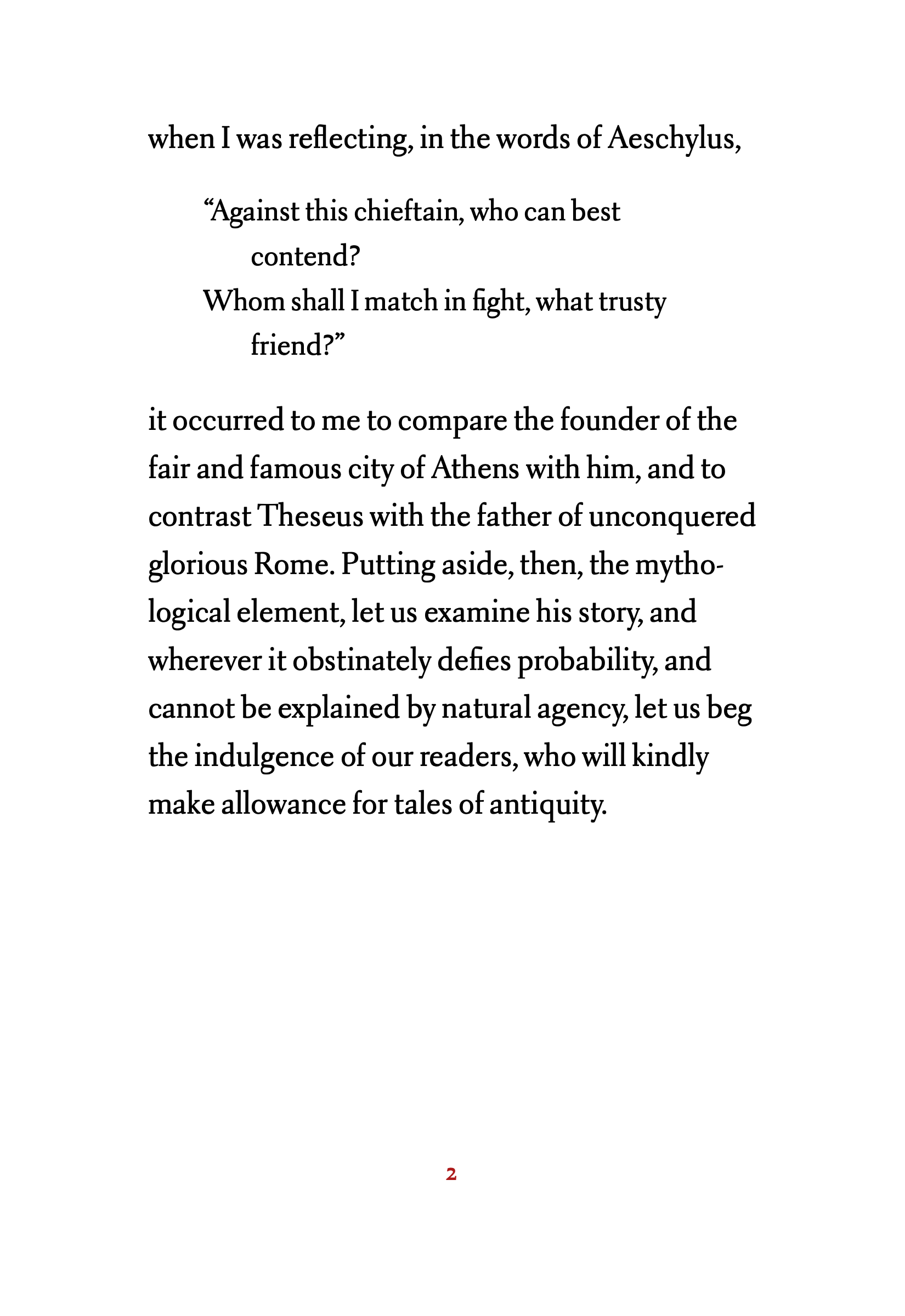 Changelog
30 Aug 2023 — source files for Life of Theseus posted
5 Aug 2023 — Life of Theseus