I'm currently retypesetting the print edition of my Book of Mormon reader's edition. The 2006 edition was one of the first books I ever typeset, and my skills then were, well, limited. (Because now they are unlimited. I jest.)
Here's a glimpse at 3 Nephi 5 (which is normally 3 Nephi 11, but in this edition I use the chapter breaks from the first edition of the Book of Mormon):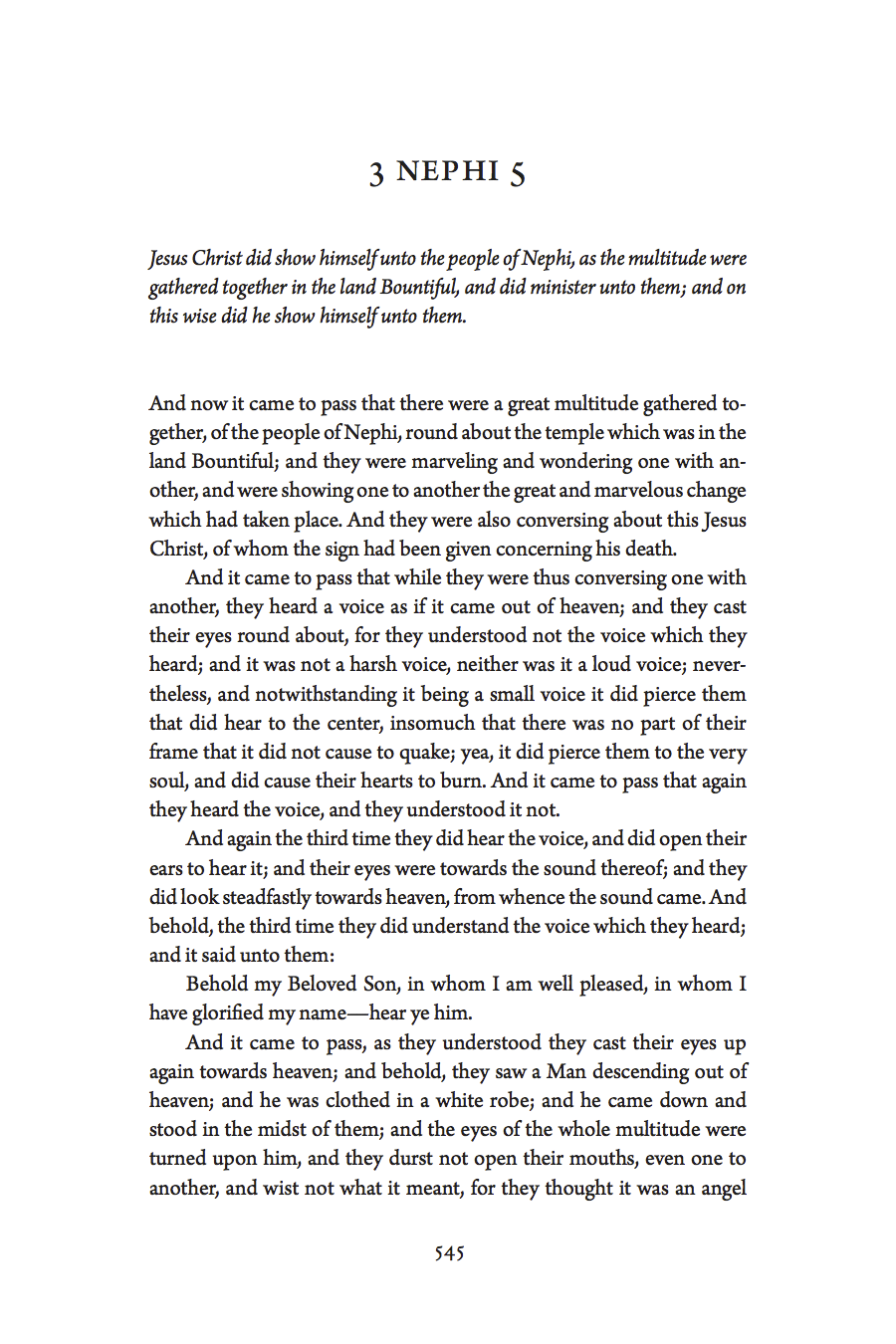 I'm using Arno 11/14 for the body text, and the paperback will be available at cost via CreateSpace. The good news with the move to CreateSpace is that the book will only cost around $9 instead of the $18 it is at Lulu. (And I should add that I make no profit on these, nor do I want to.)
I will also be typesetting a matching, combined reader's edition of the D&C and Pearl of Great Price. And after that, I'll be doing a study edition of the D&C and Pearl of Great Price, as a companion piece to the Book of Mormon study edition.
---