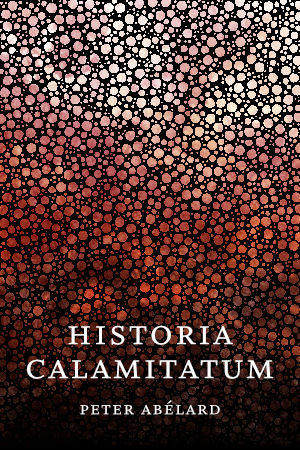 After what feels like a long absence from bookmaking, I've gotten back into it and have a new release: Historia Calamitatum, available as a PDF.
The book is a medieval autobiography by Peter Abélard, a Catholic philosopher who lived in the eleventh and twelfth centuries in France.
Some notes on the making, for those who like that sort of thing:
I used paged.js for the typesetting, so I was editing HTML and CSS files instead of wrangling InDesign or Affinity Publisher or LaTeX. It's a different workflow, to be sure (lots of reloading in Chrome and then finding my spot again), but overall I love having the source files be plain text.
The line-breaking algorithm isn't as nice as InDesign's. Had to finagle the word-spacing and letter-spacing properties a bit to fix some more egregious spots. (At the same time, I wasn't fixated on making the spacing perfect. Nor did I fix the hyphenation stacks, because they don't bother me. I'm clearly becoming a bit more relaxed about typesetting rules as I get older.)
For the typeface I went with IM Fell DW Pica, which is no doubt anachronistic but I like the feeling it gives the book.
I proofed the PDFs in the Documents app on my iPad. Much nicer than printing the whole thing out (which I used to do, years ago).
I made the cover using Cirque with textures applied in Affinity Photo.