Cirque
A small web app for generating art based on circle packing. Very much a work in progress.
Usage
Either run it via GitHub Pages or download and run it somewhere else (locally, your own server, etc.).
Choose the settings you want.
Click Generate.
If you want to download the SVG, click Download SVG.
Links
Screenshots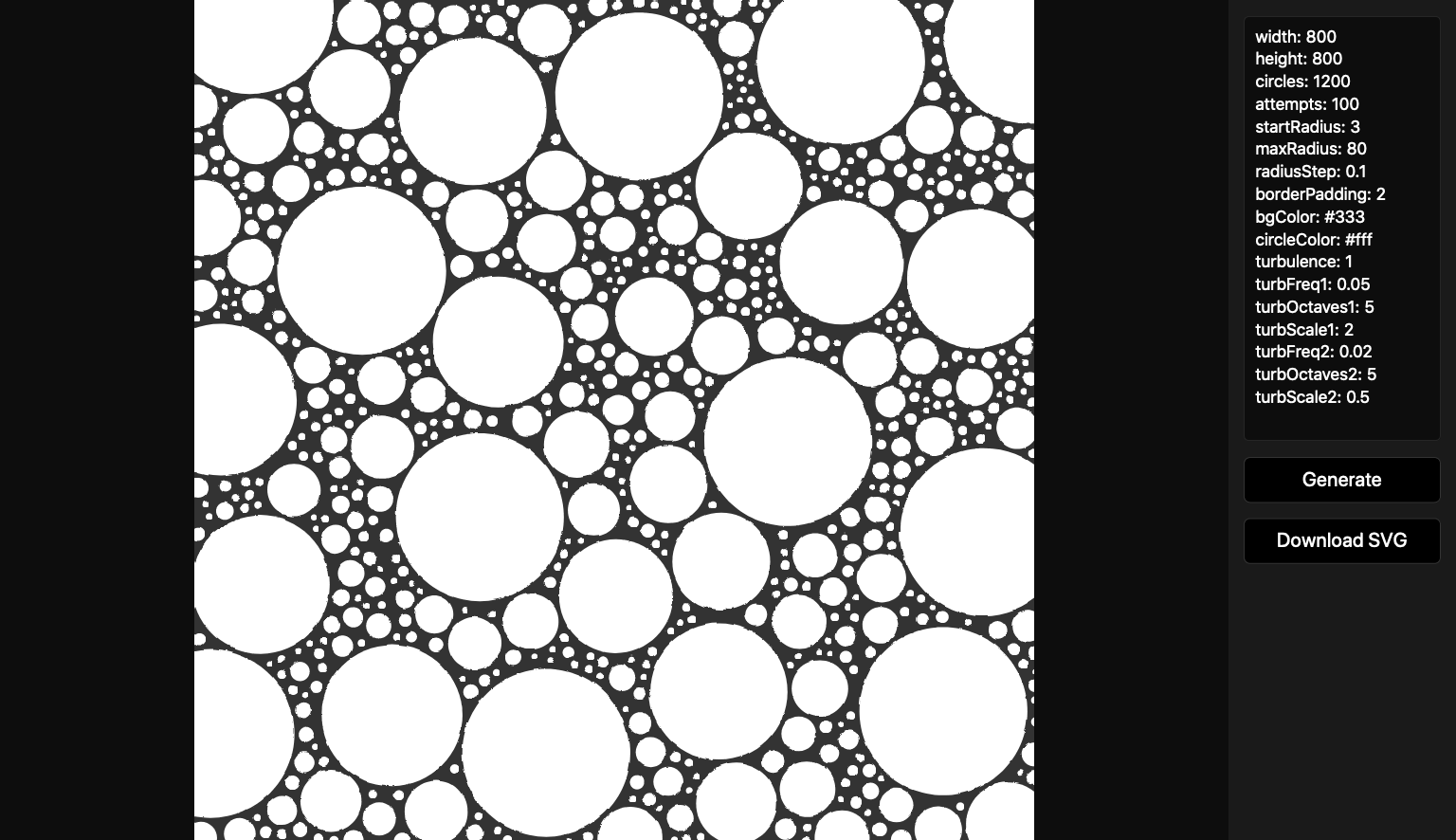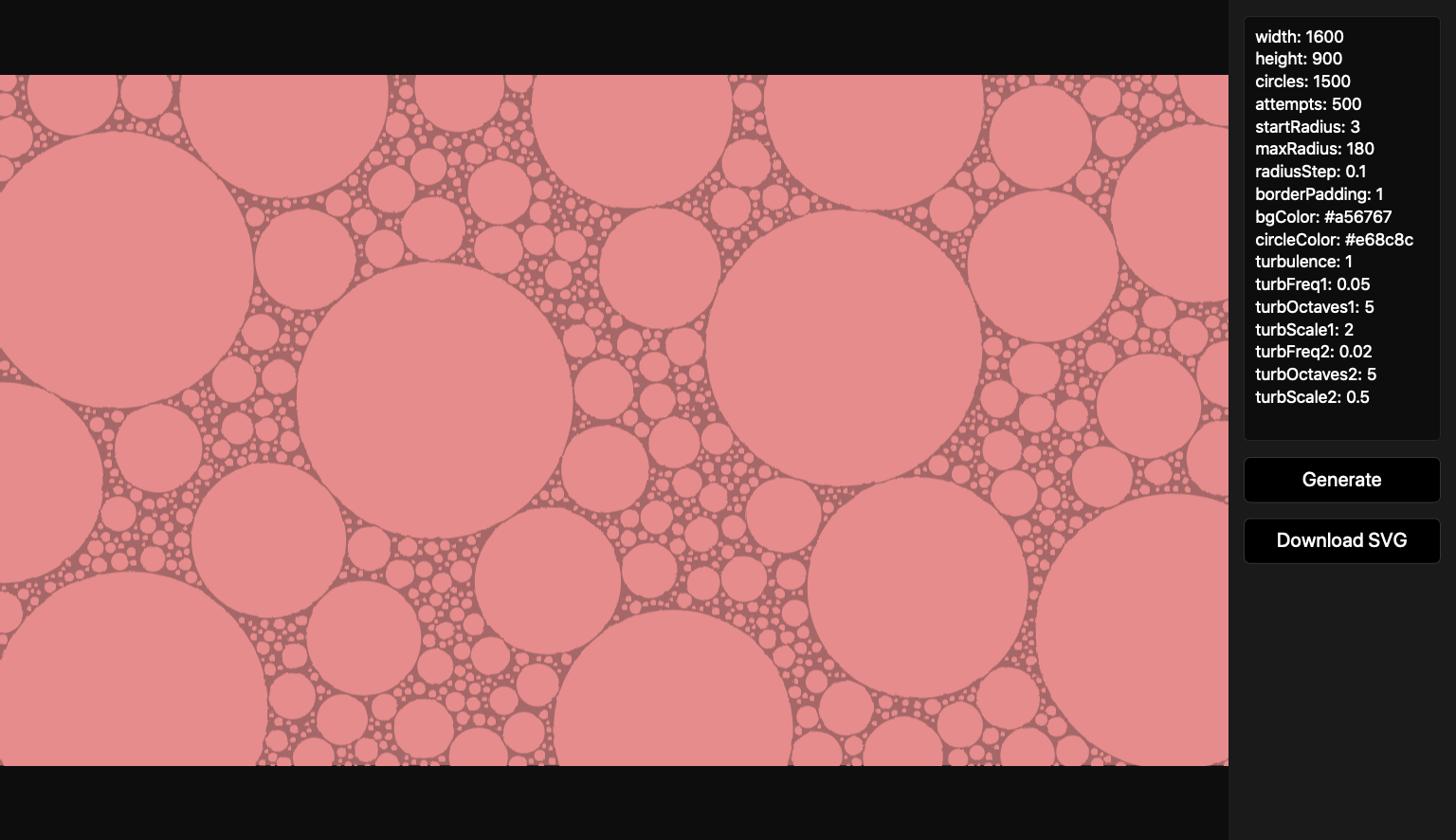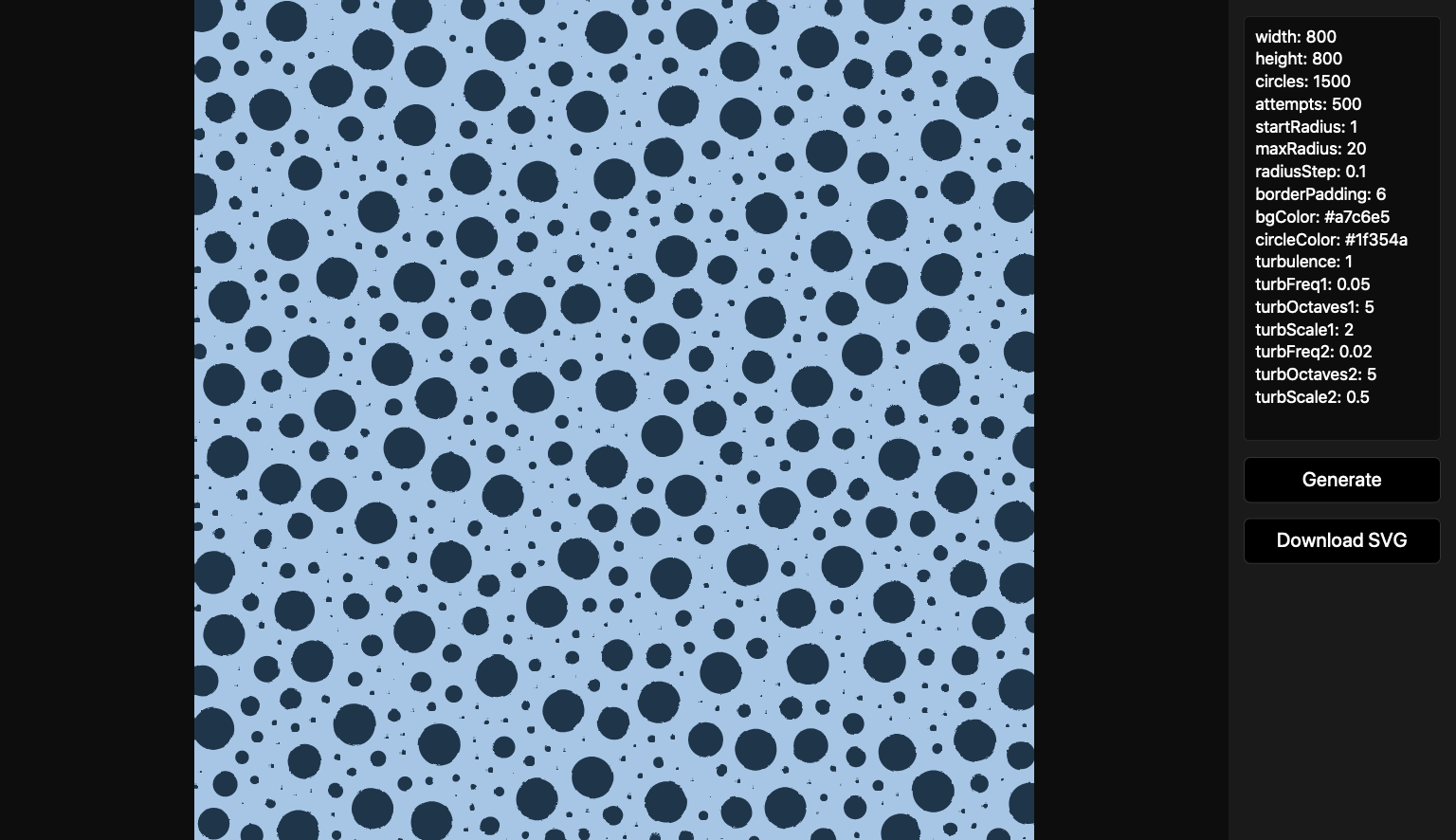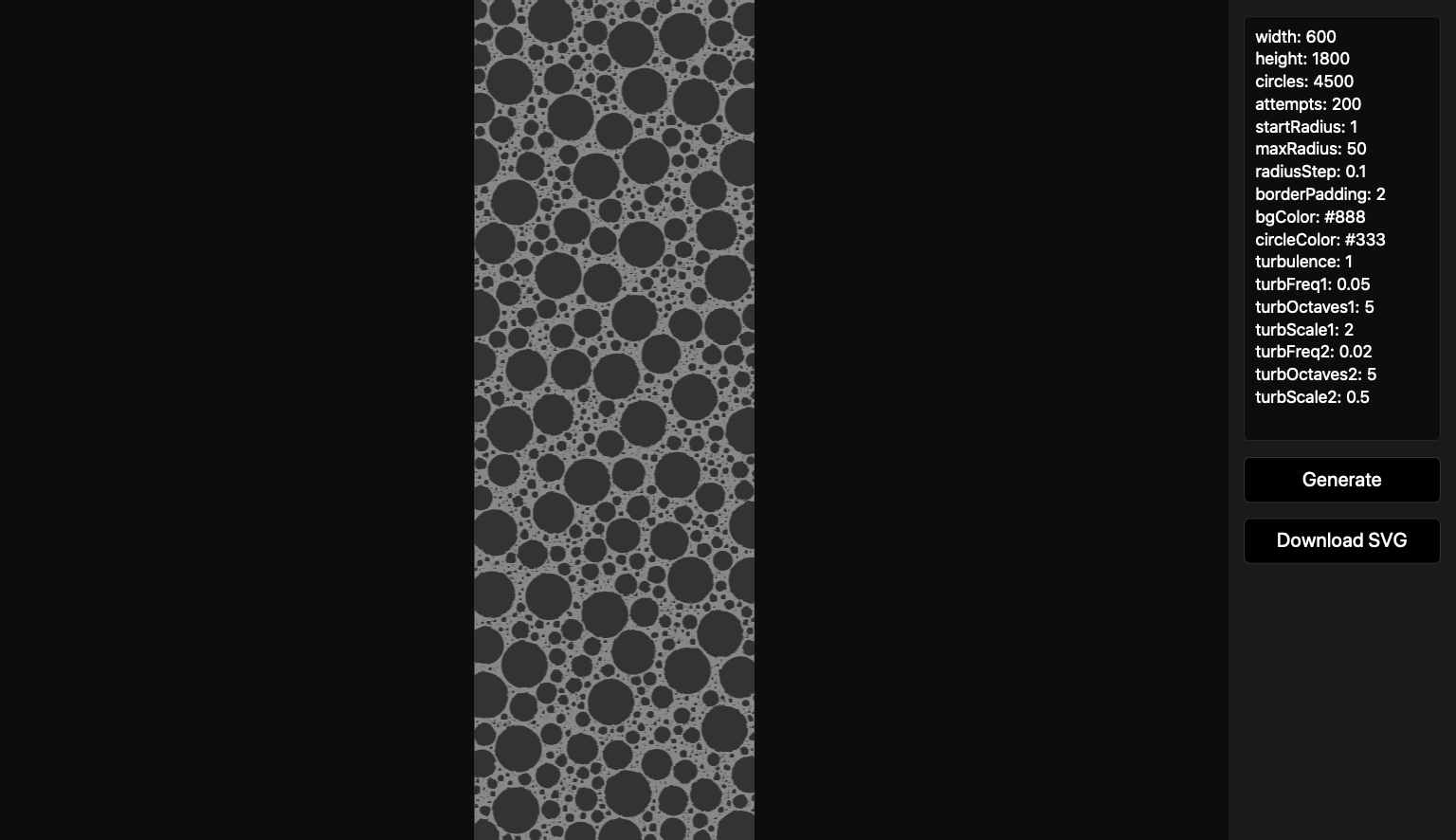 Changelog