A new art piece: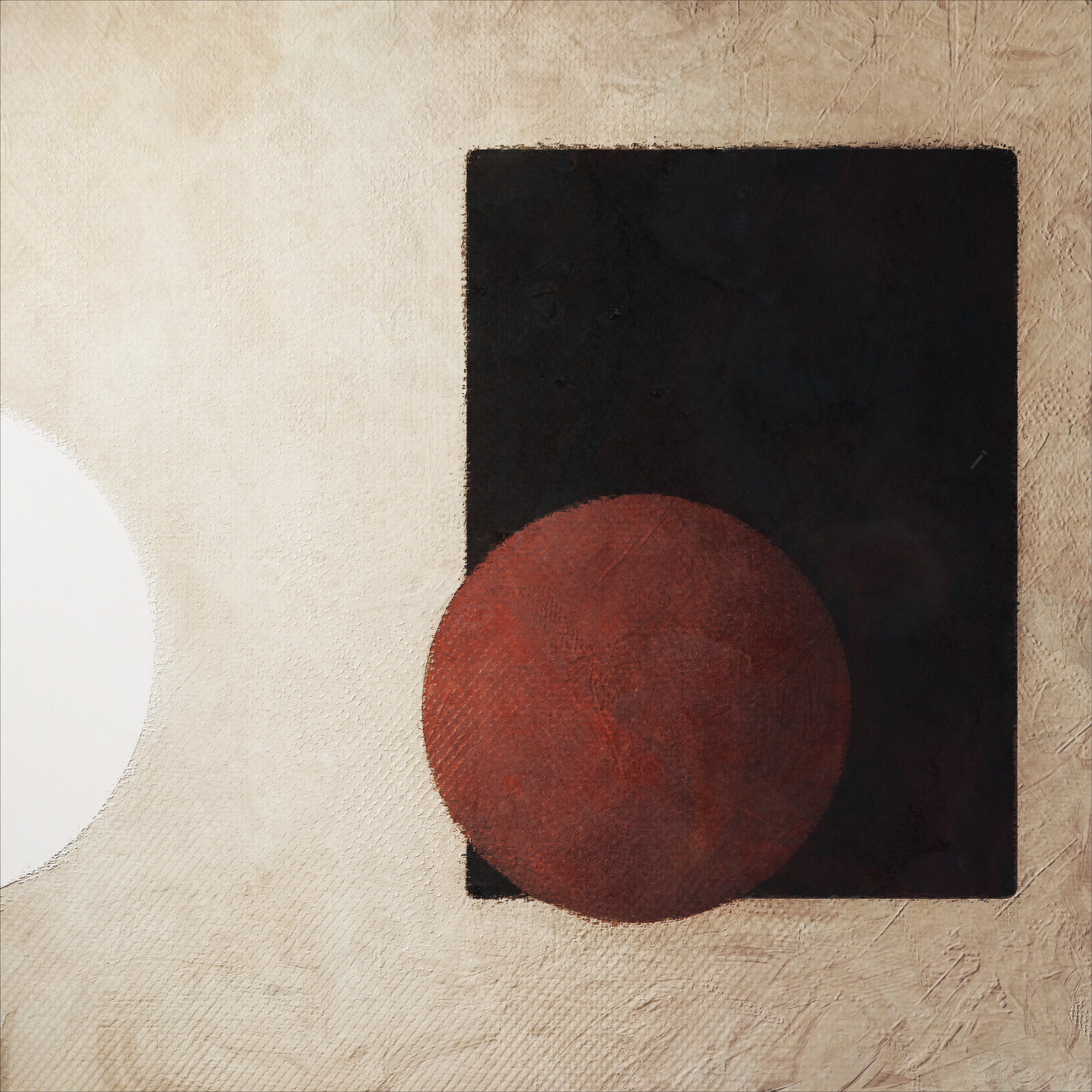 Process notes: I mocked it up in Figma and exported a PNG, imported that into Procreate and painted it, upscaled it, made a heightfield image from that, used Blender with the heightfield as a displacement map, and then in Affinity Photo composited it with the original painting and added textures.
I'm intrigued by the idea of using Blender to add 3D texture and (hopefully) make things look a little more like a real painting. A couple years ago I first experimented with this on my Within the Walls of Your Own Homes piece.
In rereading that post just now, apparently back then it took two hours to render the image in Blender. Whew. No wonder I didn't continue down that path. If I remember correctly, I was compositing a bunch of different textures together directly in Blender before doing the displacement. This time round, making the heightfield beforehand using Procreate and Affinity Photo seems to have paid off: render time is a mere one to two minutes.
The material nodes in Blender are pretty simple — image texture for the color, image texture with the heightfield through a multiply node to the displacement input on the final shader node.
(Also, to be clear, I haven't done a deep dive into whether this is the actual reason the render times are so much faster.)
---